ABOUT ANTHERIS
CARVING OUT A FRESH TAKE ON CONSCIOUS LUXURY.
ANTHERIS is a mother and daughter fashion venture. Together, driven by the fabulous power of passion, we design for the ideal wardrobe embracing femininity, sophistication, elegance.
A contemporary, cruise-lifestyle line that embodies Greek aesthetics drawing inspiration from Greece's blue, brilliant sun. Timeless, well-tailored garments made from sustainable natural fabrics in linen, cotton, silks, tencel, jerseys. Fluid silhouettes that are brought to life through airy fabrics, confident prints and unique detailing.
A mixture of many-moment dresses, separates, that takes you from day to evening, week to weekend, and home to destination away.
A luxury youth-driven womenswear Greek brand that celebrates individuality, authenticity, sustainability aligned with its original vision: sophisticated femininity, a passion for quality, refined detail and a love for colour.
A good fashion journey. A connection of 3 generations. A meaningful brand name. The reflection of powerful women throughout the perennial route of life and Eva's relationship with her mother Haris and her daughters Anthea and Haris. Anthea for Flourish, Bloom, Haris for Grace, Joy and the Greek letter "ε" after Eva in the middle, symbolises "εὖ" for bringing good news, well-being. ANTHERIS is a unique brand. A force for good.
«OUR DESIRE IS THAT OUR VISION AND AESTHETICS ARE REFLECTED ON ALL CREATIONS»
-Eva Tsougranis Sarris
Founder-Business Director
Eva is a passionate-polyhedron creative spirit with strong arts and design skills educated in business management, fashion design and jewelry design. A highly experienced professional in apparel for the past 22 years at HARIS COTTON the family-owned business. Driven by her aesthetics and passion for the freedom of shapes, the love for colour, the symbolism throughout details and ethical "kallos" as well as the poised refined quality, she creates ANTHERIS, bringing to life the expression of self, with the aim to inspire women towards expression and bringing to light their versatile personality joining this alluring, powerful journey.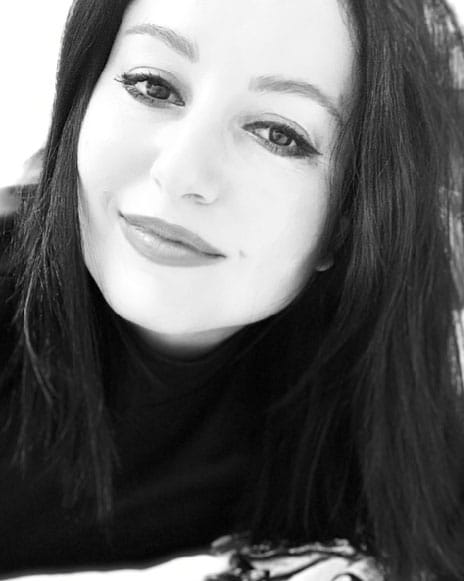 VISION
CELEBRATING INDIVIDUALITY, AUTHENTICITY, SUSTAINABILITY, IN A DECISIVE ECO-FUTURIST THEME AND VISION.
With "εὖ" as a vision meaning good, well-being, it is within the brand's goals that craftsmanship is preserved and passed on to the future generations. Producing in a way that makes the world better. Offering designer-quality products attaining the 80% of our fabrics used with Oeko Tex certification, BCI certification where cotton is used, LENZING certification for the TENCEL fibers. Aiming towards reaching our goal of 100% sustainable by 2025 with continuous reinvention throughout a hybrid mixture of Greek Heritage shapes, in a decisive eco-futurist theme and vision. A drive towards "Contemporaneous Antiquity", and towards expanding our presence to fashion retailers and department stores around the world.
MISSION
CRAFTSMANSHIP, PRECIOUS MATERIALS, AND REFINED FINISHING TECHNIQUES EPITOMISE THE SOPHISTICATED LUXURY THAT BELONGS TO THE HOUSE OF ANTHERIS
The aim is to epitomise conscious refined luxury, moving towards creating beautifully curated garments and keep ourselves close to our origins and to the earth. Embracing sustainable practices and values to help protect the wonder of our world and collaborate with people who share our brand ethos, values and the vision for a better world.
VALUES
ALLURING, ECO-RESPONSIBLE.
Authentic. Being true, ethical sourcing, recycling, using remaining fabrics and materials, creating new forms.
Reverent. Respect to the environment and humanity.
Pristine. Pure, natural, focus on the crucial value of the earth.
Passion driven. Dedicated to our goals.
Sustainable. The brand prides itself on producing locally with as little environmental impact as possible.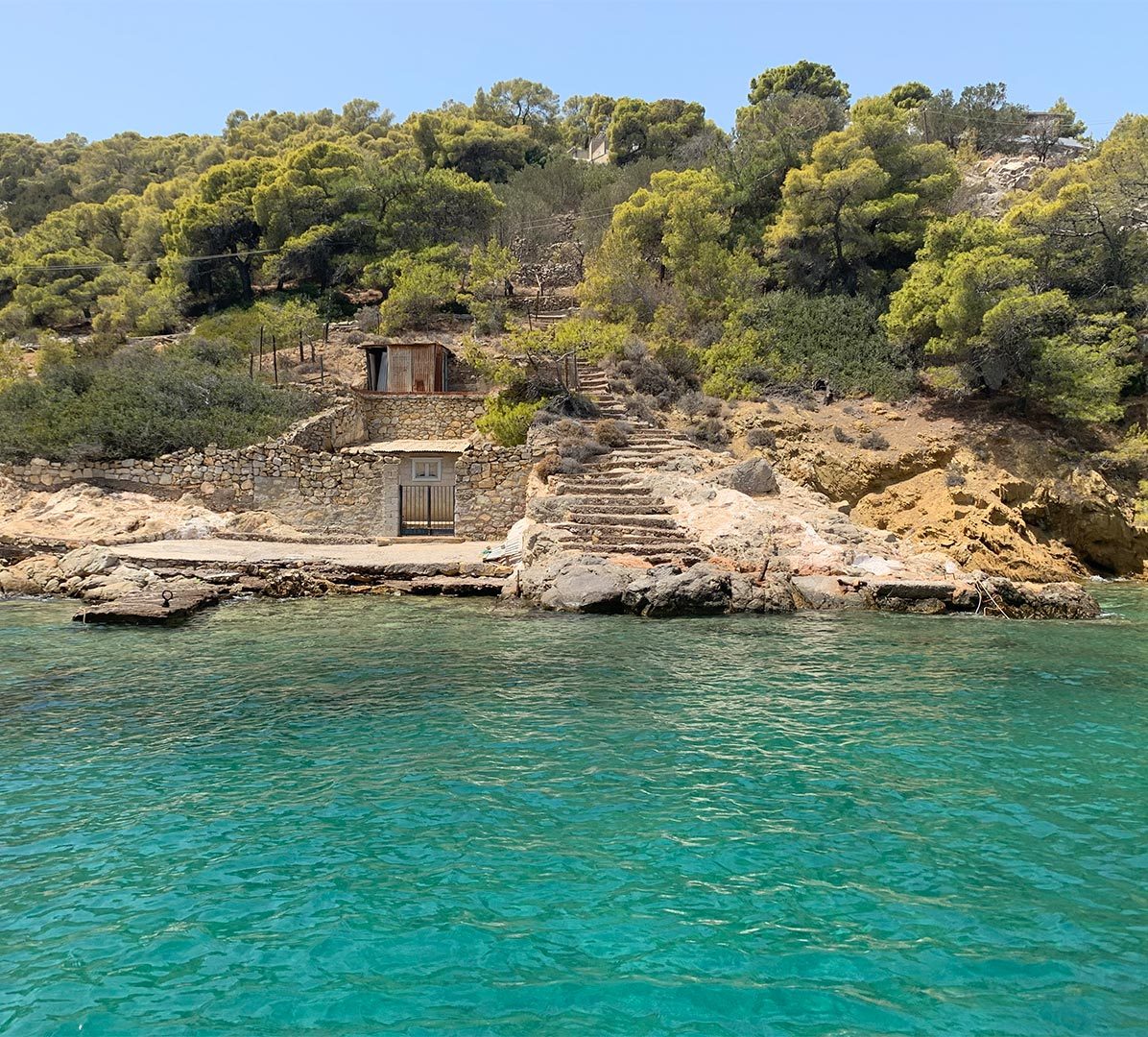 Preserve Our Cultural Heritage
The ANTHERIS Ouverture took place in Spetses island and in the boat yards of its old port, where traditional wooden boats have been built and repaired for centuries, among them "Agamemnon" by Laskarina Bouboulina- perhaps the most important woman who took part in the Greek Revolution- in 1819. The maritime tradition of Spetses and the art of carpentry are inextricably linked to the history of Greece and their preservation is part of the preservation of the country's cultural heritage.
#JoinTheMovement
#PreserveOurCulturalHeritage
ANTHERIS TRAVELS AND EXPLORES
LUXURY AND COMFORT WITH FABRICS OF PLANT ORIGIN.
LINEN
The history of linen dates back thousands of years ago. Linen is a fabric made from the flax plant. Flax is one of the oldest textiles known to mankind. History has proved that linen can withstand years of wear and tear and is the strongest natural fiber. Linen is fresh, versatile, durable comfortable and absorbent with antibacterial properties and OEKO TEX certification of sustainability.
LINEN I VISCOSE
The light form of linen through the mixture with the vegetable origin viscose giving softness to the feeling, fluid look, bearing the certification of sustainability OEKO TEX.
PIMA COTTON
Premium quality cotton originating from South America and the Southwestern United States. A luxurious, smooth fabric, soft in texture and wrinkle resistance. Bearing the BCI, OEKO TEX certifications of sustainability.
TENCEL
With its fine fibers based on wood, LENZING offers a light and smooth fabric with a flowing drape and an attractive appearance. A soft on the skin fabric with superior quality fibers, moisture absorbent, with antibacterial properties. Bearing BCI, LENZING, OEKO TEX certifications of sustainability.
ECO-VERO VISCOSE
A blend of ecological viscose and vegetable viscose, gives softness to the feeling, luxurious fluid look through the satin finish, bearing the certification of sustainability OEKO TEX.
SILK
One of the most important textile fibers of animal origin, naturally smooth and supple. Defined by feel-good properties of silkiness, softness. Ensuring a pleasant feeling on the skin, a flowing drape and a luxurious look.
ACT SUSTAINABLY.
GO WATER LESS.
Water heating is a major energy suck. When you do the wash, set your washer to "cold" to save energy and help your clothes live a little longer (heat can break fibers down).
SKIP THE DRYER.
Normal tumble dryers emit million tons of CO2 each year. Using the dryer also wears out your clothes faster, meaning they will be headed to the landfill sooner. It's way better to air or line dry.
SPRING CLEAN YOUR WARDROBE.
If there's anything in your wardrobe you're not using then liberate it! Pass it on to a friend, donate it to charity.